Service concept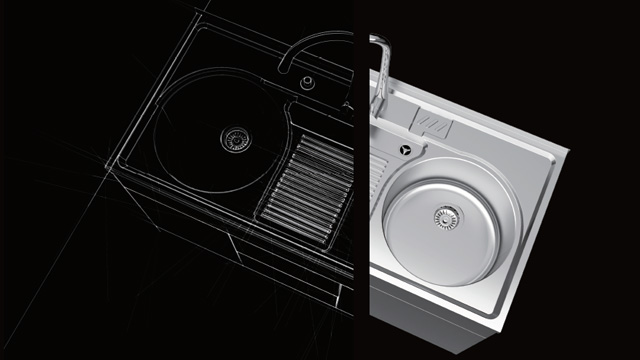 Service concept
Adhering to the "who you required, by inspiration" concept, adhere to "customer first" service purposes, to provide comprehensive professional overall design scheme of wash wardrobe, bathroom cabinet, healthy environmental protection to the products of high quality life.
086-0576-88131718
after-sales support
after-sales support
Correct use, wash wardrobe, bathroom cabinet is not easy to rust stainless steel can ensure long service life, leading hardware product warranty for five years. Warranty period to buy the products with the invoice date to take effect.
The following bolang company can do paid services, but not take any responsibility.
(1) Due to improper users to install and modified without authorization
(2) The bolang employees or damage to the maintenance
(3) Due to the normal use of aging and did not use the original accessories
(4) Does not operate according to the installation and maintenance instructions
(5) Due to freezing and sundries in water
(6) The water pressure is insufficient, excessive foreign matter in the water and caused by incorrect use
choose and maintenance
choose and maintenance
The choose and buy:

(1)The style:whether conform to your personal aesthetic and household decorates a style. Who interest belongs to contracted, fashionable and comfortable style.
(2)Whether size:size needs to be suitable for home, such as by a private custom size does not conform to provide services.
(3)The function:mainly include wash gargle, storage, and other functions, such as single open, double open the door and drawer storage mode.
(4)Quality:quality is good or bad relationship to the use feeling and life of product, please carefully check all aspects work details.
(5)See material pledge:who boring using high quality 304 stainless steel, the material itself is practical, durable, water-saving, security, strong, not easy to breed bacteria.
(6)Environmental protection:stainless steel material, hundred recycling, and environmental function ? with super endurance.
(7)Look at the hardware:Look at the quality of leading hardware accessories.
Maintenance:

(1)After use clean

The sink after each use, clean. Water tank cleaning please use household cleaners (do not use industrial detergent), deserve to go up common dishcloth or non-metallic flexible washing ball. After wash, and then rinse off with clear water, stainless steel surface not adsorption dirt, so don't need too hard scrub, lest the cut surface of the tank. Please don't use metal cleaning ball scrub sink, because of its metal particles will remain in the surface of the tank, water tank rust spots, in addition, the wire on the metal ball will be scratching the surface sink.

(2)Careful maintenance

A, corrosive food such as mustard, vinegar, lemon juice, salt, sauce, etc, such as residues in the sink for a long time, will slowly eroded surface of stainless steel, make tank surface is difficult to remove traces of .

B, please do not put stains of sponge, rags, pads, soap and other long-term placed in the sink, so as not to cause iron precipitation, resulting in tank surface discoloration or rust;

C, please do not let the water tank for a long time will contact with heavy metal content of water (heavy water), because the water contains mineral elements, minerals will gradually precipitate in the bottom of the basin, so that gradually change color, or even rust;

D, try to avoid sharp, hard knife and fork, cookware, utensils and other impact sink, to prevent scratch or touch the surface of the sink, keep the surface of the sink long and smooth;

E, when the leading hot water, please do not use steam, so as not to rubber ring aging;

F, regularly clean the leading surface, please use a soft cloth wipe with a neutral detergent to wipe, and finally washed with water and wiped with cotton, do not use acid detergent or decontamination powder, polished powder wipe the faucet, so as not to erode or Injury coating.

Note: In the course of use, please avoid the high temperature of the water or high temperature oil directly into the sink, so as not to affect the life of the drainage system.
problems and solutions
problems and solutions
Pelvic floor floating rust after installation
The product quality problem, belong to the plumber memory metal debris floating rust
Nature will disappear after normal use, or can wipe gently with toothpaste
The scratch
Handling, installation of extrusion or the impact, not the quality problem
Sold on the spot inspection, shall not be responsible for
Local bump/bending
Handling, installation of extrusion or the impact, not the quality problem
Sold on the spot inspection, shall not be responsible for
Surface shading
Handling, installation of extrusion or the impact, not the quality problem
Handling, installation of extrusion or the impact, not the quality problem
Border uneven
Handling, installation of extrusion or the impact, not the quality problem
Reverse reset, the two hooks, installation
Basin of a finger touch marks
The quality problem
Use neutral detergent is swabbed can
The surface color difference
Not with different batches, polishing process
1 meter distance observes to the naked eye color difference phenomenon meet quality requirements, no change, otherwise can change at any time
To take off the welding/welding wear
The quality problem
Found at any time to change at any time